---
Awesome Retro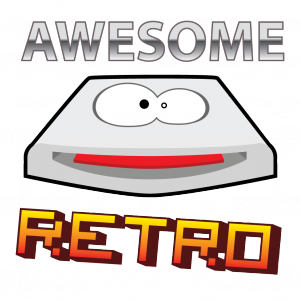 About
Retro gaming foundation with a mission: "retrogaming for everyone". Visiting events all around the Netherlands and neighboring countries. Stichting Awesome Retro is a registered non-profit foundation in the Netherlands, comparable to a 501(c)3 in the United States.
With: Elger Jonker (board, Tjeerd Visser (board) and the most awesome volunteer team ever. (we are all volunteers)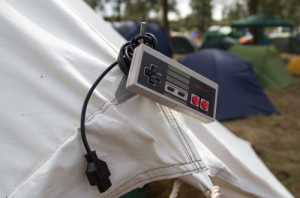 Video from ITTW 2013
[youtube=http://www.youtube.com/watch?v=u_Il6Eqk–Y&rel=0&w=320&h=240] Video by victorb.
Facebook timeline
---
Rave Radio
About
Rave Radio was 20 jaar geleden een radioshow met daarin tijdloze house van toen. Rave Radio is nu een radioshow in dezelfde stijl, gepresenteerd door Elger Jonker en Ruud van der Klugt. Rave Radio staat bekend om goede housemuziek met een twist naar de nieuwste stijlen en stromingen binnen het genre.
With: Elger Jonker, Ruud van der Klugt.
Sample audio
Great house classics in the mix
Audio clip: Adobe Flash Player (version 9 or above) is required to play this audio clip. Download the latest version here. You also need to have JavaScript enabled in your browser.
Updates
---
Spaceblogs.org
About
A collection of hacker- and makerspace newsfeeds. Aggegrates news from hacker-related news sources to bring the authentic voices of hackerspaces together. It's purpose is to stay informed of the happenings of hackerspaces worldwide.
With: Elger Jonker
---
Twilight-cd.com
About
A tribute website to the highest quality underground warez series: even with hundreds of thousands of copies sold in 8 years, it still was bound to be forgotten, untill the original domain name "twilight-cd.com" was freed from a domain squatter.
The site contains overview of all released issues, high resolution artwork, research and disections of the Twilight software. Many people contributed by donating their Twilight cd's, dvd's, links, media and stories. For example: Did you know the Belgium anti-fraud team got their own box filled with Twilights every month?
With: Elger Jonker, Tjeerd, Dirk-Jan and many contributions by readers and mainstream media.
---
Hack42
About
A place where things make sense. Tech and fun combined.
As a co-founder of Hack42 (2010 – 2012) i was responsible for the financial ongoings during the startup: make projections and handle contributions. Making decisions regarding policy in the space and handeling a large part of marketing and communcation.
Now i'm honorary member and visit as often as possible.
With: Klaartje, RickDeckardt, Elger and lots of participants.
Hack42 on Flickr
[AFG_gallery id='1′]
More.
---
Hackerspaces.nl – 2011 to 2012
About
Hackerspaces.nl is the bundled hacker voice to the Dutch media. It contains an archive of hackerspaces in the news, a map of all spaces in the Netherlands and features articles relevant to the scene or media at the time.
With: GMC (Koen Martens), Stitch (Elger Jonker) and many others.