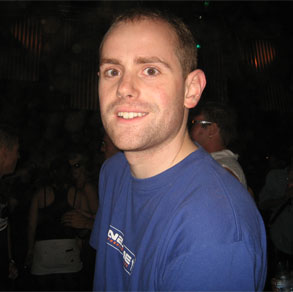 My name is Elger Jonker. A Dutch guy born in December 1983. I'm interested in finding out how things work, digging up nice info and music.
My name: El (royal) and Ger (javelin). As it happens, it is also a concatenation of both my parents names. But it came from a "how to name my child"-book.
My chosen name / nickname is Stitch. Many people within the hackerscene refer to me by that name.
This site
This site is designed to be a creative outlet on where i dump mixes, articles from projects, investigations, music, wallpapers, photoshops and videos. I strive to publish original content with value, things that matter. Most articles are written in English, although some are in Dutch due to popularity or relevance.