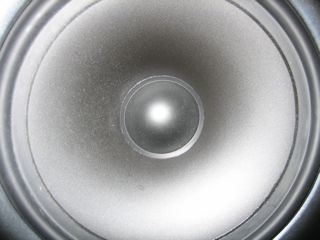 Follow the stitch liveshows on twitter: http://twitter.com/stitchliveshow
Deep insane BASS and a great technical set; loud woofing speakers make both the ceiling and floor shake. No complaints from the neighbors, not loud enough…
We start off with some melodic dubstep, building towards low, deep and dark. At the end the power steps back in with ripping tunes. After brutal insanity some violent songs about guns and killing finish it off.
Dubstep is amazing. Don't play this over any crappy stereo; blast this trough the largest set of speakers you've got lying around on maximum volume. When in doubt; also hook up your subwoofer from any surroundset in your neighborhood.
Fucking hell, this is the shit! My personal favorite is L-Wiz with Girl from Codeine City; the saxophone works magical. Next week something completely different, and hopefully as good as this. I'm gone… gotta snatch a trolley lol 😀
Total playing time: 1:32:42
Download
Sponsor vexocide.org wants more traffic; please help it, and share this set.
uber fast Download: right click, save as. (sponsored by: vexocide.org)
regular fast Mirror: right click, save as.
Filesize: 212.3 MB, 320 kbit.
Tracklist
Caper feat. Sweetie Irie – Nocturnal
Bar 9 – So Good
Eryka Badu & Ziggy Marley – i luv u (Dubstep Mix)
Chase, Status – Eastern Jam – Original Mix
L-Wiz – Girl From Codeine City
16 Bit – In The Death Car (Vocal Mix)
Kromestar – Jumpin
Bar 9 – Midnight
Excision & DatsiK – A Millie (Remix)
Nero – This Way
Bassline vs Kavs Rave – Lucky Charms
Crissy Criss & Youngman – Kick Snare
Trolley Snatcha – The Future (Original Mix)
Bar 9 – Music Makers (Bar 9 Remix)
Sick Cycle – Tweak Frenzy
High Rankin – New Messiah
JFB – Resident Evil
Reso – Holograms
DJ Dore, CONstruct – Blood and Fire
D1 – Dubstep Warz
Afterdark – Raw
Innerlign – Fierce Darts
L-OW – Lost Valley
Stenchman – What The Future Holds
Stenchman – I Make
Zardonic – Ashtray (Original Mix)
Roommate & SPL – Foundation
Kyza – Go (Bar 9 Remix)
Reso – Smash Yer Face In
Borgore – Borgore Ina Trouble
Borgore – Sunday Morning
Scarecrow – Moonlight
Reso – Beasts In The Basement
Bar 9 – The Gun Slinger
Atreus – Born to Kill
High Rankin – No Money For Guns