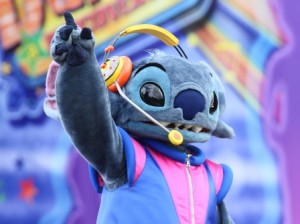 Follow the stitch liveshows on twitter: http://twitter.com/stitchliveshow
A selection of the finest tracks from "Techno Trance", a Dutch compilation CD from the 90's. In contrast to previous mixes, this one is pretty good and mixed pretty fast. I played 25 songs in about 45 minutes, which is nice for this genre. Also mixed without removing the headphones from my head while continuously on the edge.
Actually I had to mix this one twice; forgot to punch in the record button the first time. Happens. Anyway; imperfection and improvisation is part of the game. Enjoy this one.
If you've got suggestions for next weeks mix, let me know. Playing different genre/style every week.
Total playing time: 46.53
Download
uber fast Download: right click, save as. (sponsored by: vexocide.org)
regular fast Mirror: right click, save as.
Filesize: 107.4 MB, 320 kbit.
Tracklist
Booming Support – Rode Schoentjes
Overnite – The Time Has Come
Studio X – Los Kings Del Mambo
Sadomasy & DJ One – Bodymotion
Bass Boy – Let The Bass Be Louder
L.A. Style – I'm Raving
2 Unlimited – Workaholic (Rio & Le Jean Mix)
The Ultimate Seduction – Housenation
2 Bros. ft. Sequential – Turn Da Music Up (Sequential Remix)
Elevation – Can You Feel It
2 Unlimited – Twilight Zone
Sequential – Psychotronic
Speedy J – Pull Over (Remix)
The Ultimate Seduction – The Ultimate Seduction
Vicious Delicious – Hocus Pocus
Obscure FM – Michale Jackson Is In Heaven Now [insider joke]
2 Unlimited – No Limit
Infectious – I Need Your Lovin'
Xenomaniacs – Zone Tripper
Mike Dunn – Magic Feet (Remix)
Terra Wan – Caramba
Rotterdam Termination Source – Poing
2 Hi – Jump (A Little Hi-Er)
DJ Hooligan – B.O.T.T.R.O.P.
Citrus – Fascination
Euro Masters – Alles Naar De Kl##te!