I did a presentation on Dutch Hackerspace Hack42: how we built it and what you can find there. It was a light-talk to get the track started. Fun! Hack in the Box is one of the leading security conferences in the world.
Slides: D1 SIGINT – Elger Stitch Jonker – Building the Hackerspace.pdf
Slides in image format: HITBSecConf2011 – Krasnapolsky, Amsterdam – 19 en 20 mei 2011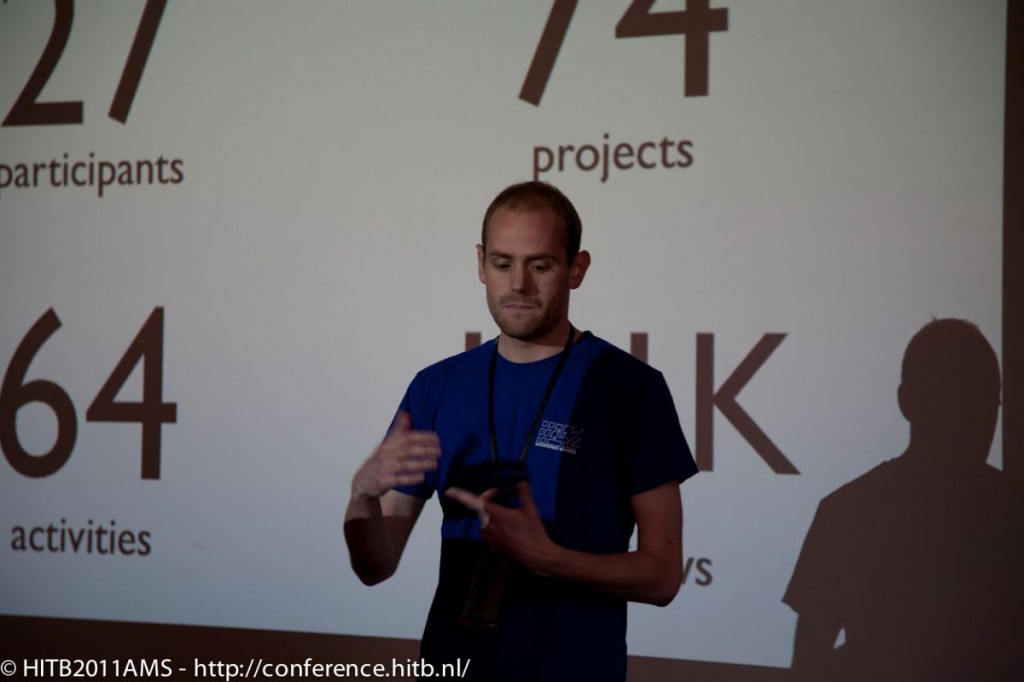 Abstract:
http://conference.hitb.org/hitbsecconf2011ams/?page_id=1676
"We got our space in February and in just a few months we've built something amazing. In these fifteen minutes we'll try to show you everything we've done; from the museum to the atmosphere, from the labs to the bar and even our cozy restrooms."
About Elger 'Stitch' Jonker
Some say that during daytime he's a mad scientist at a large IT specialist. Others say that during nighttime he works on Awesome Retro, Rave Radio and Hack42. All we know is, he's called The Stitch.