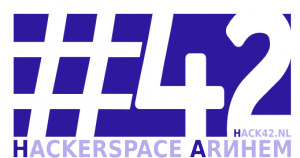 Hackerspace Hack42 looks back at 2011. As one of the founders it's great to see such prosperity. The future for Hack42 looks very bright.
Due to their move to KKN6 it has become one of the largest hackerspaces in Europe in terms of space. In the past year there have been over 50 activities and many projects. Will these numbers increase this year? I hope so!
The complete text is on hack42.nl (in dutch).