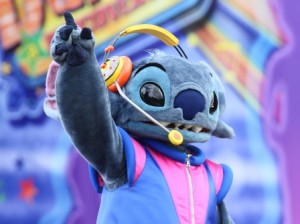 I just finished mixing together a fine selection of Happy Hardcore tunes. Happy Hardcore from around 1996, in the Netherlands, so not UK Happy Hardcore. Preventing myself from playing track you might not know, I selected a lot of popular ones; which makes mixing difficult since most of them are 3-minute radio edits. But I made it trough perfectly, given some clashing melodies minor glitches. The mixing is better than the previous set; tighter and, in the end, even with some minor scratching and fiddling. Follow the stitch liveshows on twitter: http://twitter.com/stitchliveshow
What will the track selection for next week hold?
Total playing time: 1.12.44
Download
uber fast Download: right click, save as. (sponsored by: vexocide.org)
regular fast Mirror: right click, save as.
Filesize: 166.5 MB, 320 kbit.
Tracklist
Dune – Hardcore Vibes (South Bound Mix)
Tokyo Ghetto Pussy – I Kiss Your Lips (Club Mix)
DJ Paul Elstak – Luv u More (Extended)
DJ Paul Elstak – Rainbow in the sky (K&A's Extended Mix)
Nakatomi – Free
2 Brothers On The 4th Floor – Mirror of Love
DJ Weirdo & DJ Sim – Pump That Stupid Bass (Happy Rave Mix)
Back 2 Bass – I Wanna Be WIth You
Pulp Shock – Far Away
Critical Mass – Believe In The Future (Extended Version)
T.O.T.T. – Get Up (Airplay Edit)
Human Resource – Dominator '96
Music Instructor – Hymn (Go Down Mix) (Extended)
Dune – Million Miles From Home (Video Mix)
Rave Religion – C'Mon And Touch Me
Lipstick – I'm a Raver
Nakatomi – Children Of the Night
Party Animals – Have You Ever Been Mellow
Party Animals – Aquarius
Too Fast For Mellow – Get My Love
Wonderland – Be On A Star (Radio Mix) {death-star for you and me?}
Scooter – Friends
Lovechild – All Out of Love
Technohead – I Wanna Be a Hippy (Flamman & Abraxas Radio Mix)
Rob Gee – Xtc, You Got What I Need
Technohead – I Wanna Be A Hippy (Dano No Sweat Mix)