Gisteren zat ik eventjes door de mail van de zaak heen te bladeren; honderden nieuwe mailtjes. Allemaal spam. Mijn favoriete spam komt van een duitse productenleverancier. Hij levert ook palmen. Na 45 mailtjes over die (f*cking) palmen met de hand weg te moeten pleuren had ik het volgende gevoel: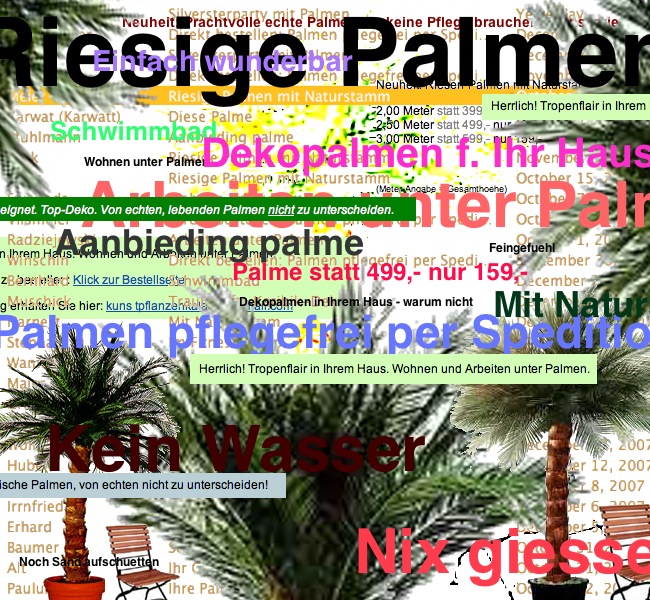 MEER SPAM!
Barbecue Monster Desk Eraser Water Rope Adult
Spass haben mit tollen Frauen 
Web Umbrella Baby Torch Nail Film Drill
 
Don't you know that girls yearn for big schlongs?
Turn your small knob into a huge meat stick!
The volume of your male meat is absolutely essential!
KINDER
Kalt ist nicht warm
 
 
NOG MEER SPAM HUMOR (getekend) ECHTES QUALITAT! 
 
Supergrappige pics van andere spam onderwerpen vind je op Spamusement.com