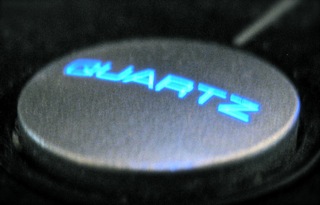 The Stitch Liveshow is a weekly broadcast playing a different musical genre every time. It's not live, not a show, not weekly, not broadcasted and Stitch is fictional. Follow the Stitch Liveshow on Twitter.
Ever drove that same car at 2 am in the morning while the radio was playing? Did it sound repetitive and generally uninspiring? Then you where listening to minimal; the worst kind of minimal. I've had several near-accidents due to those shows, so no wonder minimal wasn't my best friend.
Luckily, after minimal track selection, a minimal number of tracks containing good minimal and minimal-trance like tunes was selected. Mixing was good, some epic transitions here and there.
Total playing time: 56.25
Download
uber fast Download: right click, save as. (sponsored by: vexocide.org)
regular fast Mirror: right click, save as.
Filesize: 129,3 MB, 320 kbit.
Tracklist
J-Soul – Quadbit (Original Mix)
Lagora – Init
Maetrik – Paradigm House (Mike Shannon Remix)
Limouzina – Back to Heaven (Guy Mantzur Floating Mix)
Dyno – Interferenza
AD Set – Shrill Voice
Daniele Petronelli – Hablando (Vandalism Remix)
Edit-Select – Deposer
Dersonna – Is It In (Original Mix)
Jax Zero – Plink Plonk
King Richard – Karma