It's here :)Â Again all hits of this moment onto a double cd. Please listen to Haus am See by Peter Fox, its beautiful.
Parts 1 to 7 of 2009 are now available on Usenet.
Links for part 8: Usenet and Bittorrent. Enjoy.
Also: new information of the Old MTV Braun and Hit eXplosion will be published later this year. Prepare for a surprise. (I won't note this again since i did a similar notice last time. Just wait and see.)
Covers (again in low res here, just download for the offset-press ready version):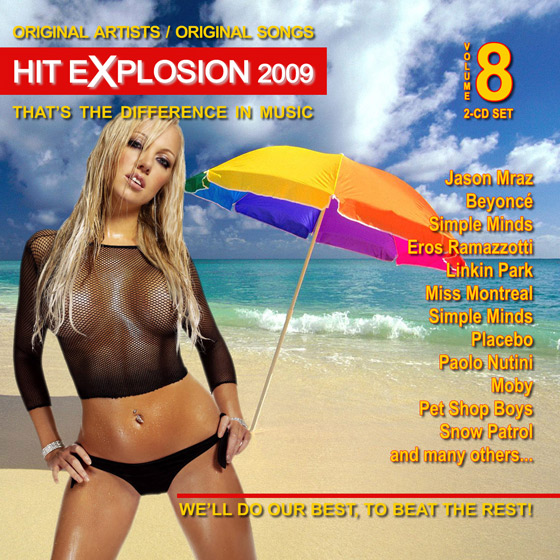 And who knows what next month will bring.